Zoom! Well that went by fast!
Yes, sadly I'm home already. I totally failed to keep posting as faithfully as I did on my last trip, but we were so busy I barely had time to breathe!
So, in summary: IT WAS AWESOME! XD
It turns out my camera card is an unusual size - I couldn't upload anything to my laptop. Now that I'm home I've been able to get them online via Chris's PC. So, here are a few highlights:
This is St. Mark's Square, as seen from the gondola ride Chris and I finally decided to take.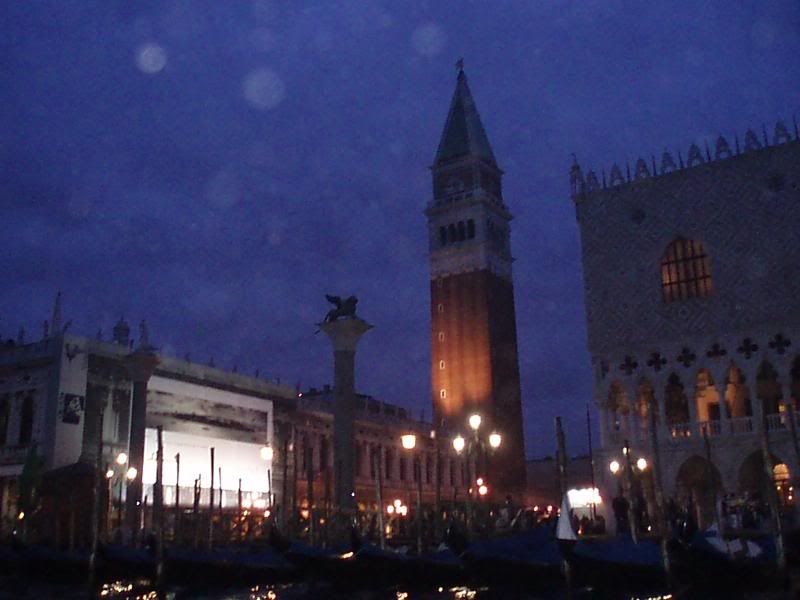 Here is one of the MANY costumes we saw at throughout the week. The costumes ranged from simple, halloween-type getups (angel wings and teddy bear suits) to really, really elaborate period designs. This is by far not the most elaborate one we saw, if that gives you any indication of the kind of outfits people had created for this event.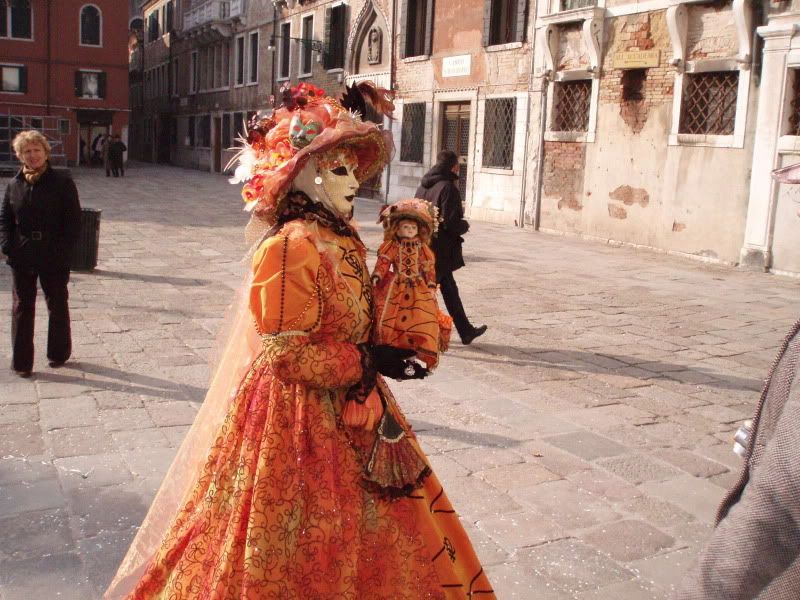 And another: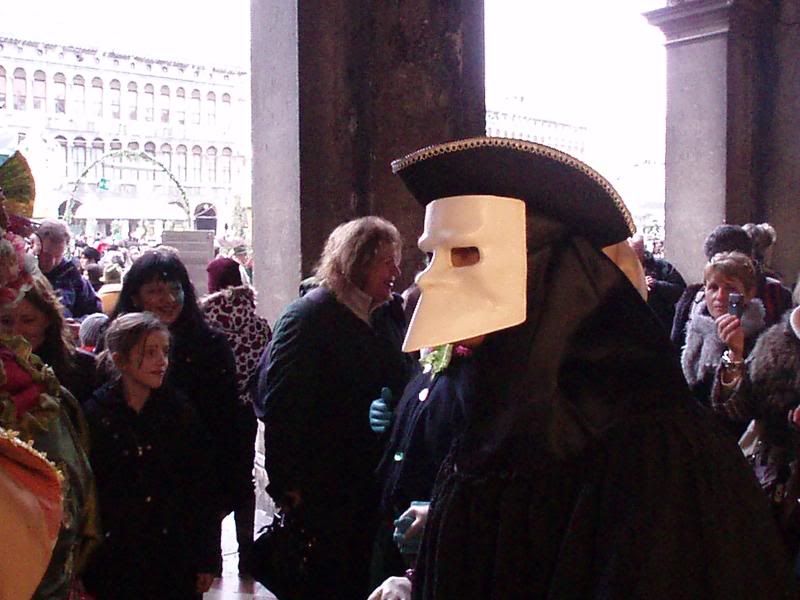 This is a picture of one of the chandeliers at the Teatro la Grande Fenice. We were going to go see a performance of The Barber of Seville, but we didn't get our tickets in time - every single night was sold out! This is the picture I took from the lobby, where the ticket booths were. Can you imagine how gorgeous it must be inside the theater itself?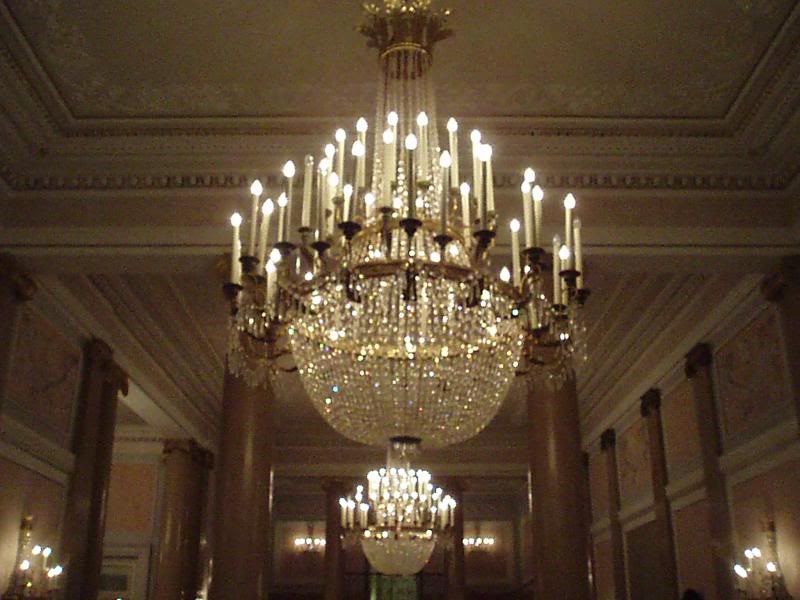 Me, with my hair dyed pink for the trip (Great colour, Nina! Thanks so much!):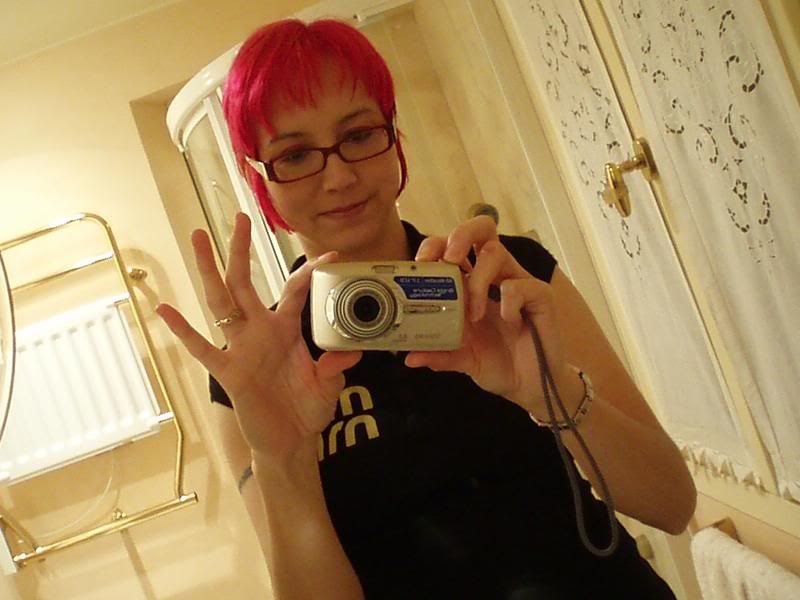 Some Venetian architecture: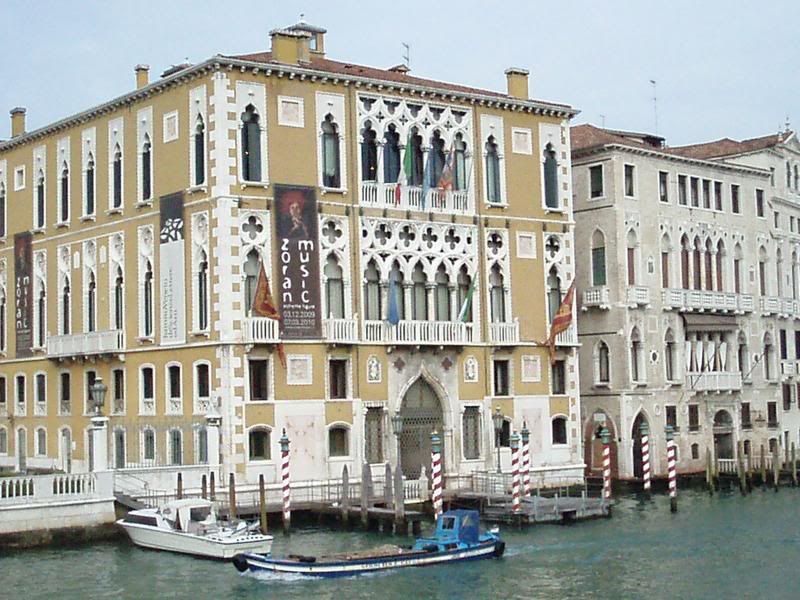 A Venetian bar:
Venetian candy:
Venetian cuisine: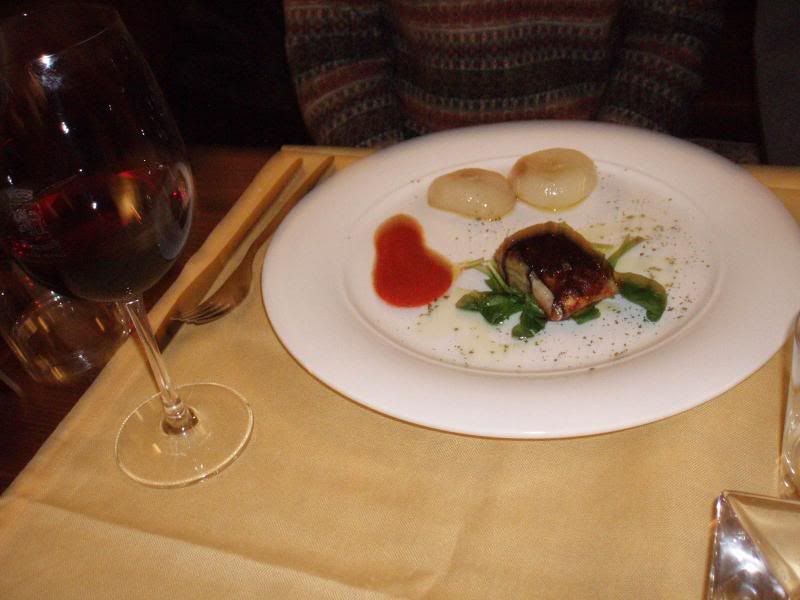 Venetian toilets:
X) I never did get used to those. Even our shower was totally, unnecessarily complicated!
I have many more pictures to post, but not today. I'm still pretty jetlagged and have lots of unpacking to do.
Ciao!